Tech Tips for Non-Tech People!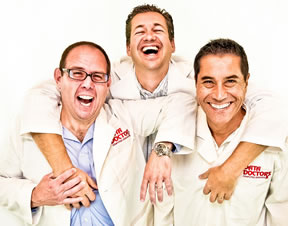 We give quick, one minute tech tips each weekday! Join us on a radio station near you as we talk tech. It's Tech Tips for Non-Tech People! You can post questions on
our Facebook page
anytime!
Original Air Date: Jul 30, 2014
https://www.zola.com

Download the MP3
Weddings are joyous to experience but the runup to the big day is filled with tasks and stress.

One of the big ones is choosing what and how you want to create the gift registry.

There are many options for creating a gift registry, but most of them limit the options to whatever that site wants to sell.

If you know anyone that has recently announced their engagement, have them checkout Zola.com; that's Z O L A.com

Zola allows the couple to create a registry for products, services, experiences or a honeymoon fund, but the unique feature is that they can be from anywhere online.

They create a single place for anything and everything on their wishlist and manage all the transactions from that site.

There's even a feature that will schedule the delivery of the gifts, which is great for newlyweds that are moving or want to delay delivery until after their honeymoon.

There's even an option for group gifting for large ticket items...almost like a Kickstarter for newlyweds.

Zola.com is a fully customizable and moderrn registry with a single checkout, it can do it all for the newly engaged.

Feedback