Tech Tips for Non-Tech People!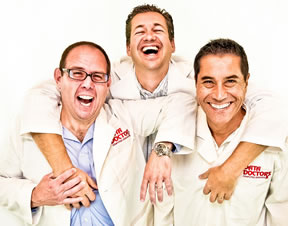 We give quick, one minute tech tips each weekday! Join us on a radio station near you as we talk tech. It's Tech Tips for Non-Tech People! You can post questions on
our Facebook page
anytime!
Original Air Date: Sep 1, 2014
Hacked Apps Overblown

Download the MP3
You may have recently heard about a group of security researchers that published a paper showing how they hacked many popular apps with a high degree of success.

The Internet went wild with stories about how apps like Gmail, WebMD and the Chase banking app could be easily compromised.

The researchers presented this proof of concept hack at a security conference, but it's not something that you should spend any time worrying about.

Despite what many of the headlines may have led you to believe, this not something that's happening in the real world.

The scenario laid out by the researchers is more like a phishing scam and pretty unlikely at the moment, especially if you follow the standard guidelines for app safety.

Since it requires you to install a malicious app to even have a chance, don't jailbreak your phone and don't get apps from third party resources.

Stick to the official channels like Apple's App Store and Google's Play store and avoid apps that have few downloads or no reviews.

App safety is important, but this most recent story has been way overplayed, so you can relax on this one!
Feedback