Tech Tips for Non-Tech People!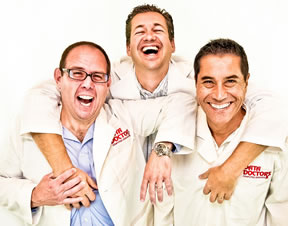 We give quick, one minute tech tips each weekday! Join us on a radio station near you as we talk tech. It's Tech Tips for Non-Tech People! You can post questions on
our Facebook page
anytime!
Original Air Date: Sep 30, 2014
Opening Clamshell Packages

Download the MP3
Have you ever injured yourself trying to open those obnoxious plastic packages that seem to be on everything you buy these days.

Small expensive items in particular seem to use sealed clamshell plastic containers that are impossible to open, but more and more household items like light bulbs are being encased in this nightmarish packaging.

They're popular because they help fight theft and make it easy to hang on retail displays.

It's such a common irritation there's even a wikipedia page devoted to wrap rage, which we can all relate to.

Most of you use scissors or a knife to try to get into the packaging, which can get dangerous especially as your irritation grows.

Even if you do get it open, it usually results in nicks and scrapes from the sharp edges of the plastic.

Well, until we figure out a way to ban this insane packaging there's a better and safer way to open them: use a can opener!

It takes a lot less strength to cut through the thick plastic when you run the can opener along the edges of the package and it's a lot safer.
Feedback