Tech Tips for Non-Tech People!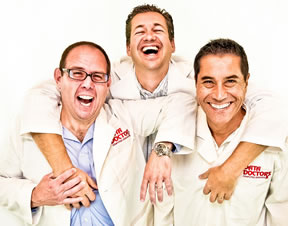 We give quick, one minute tech tips each weekday! Join us on a radio station near you as we talk tech. It's Tech Tips for Non-Tech People! You can post questions on
our Facebook page
anytime!
Original Air Date: Oct 2, 2014
https://www.camscanner.com/user/download

Download the MP3
It happened to me again; I was on the road and got an email requesting me to fill out some forms, sign them and email them back asap.

Finding a place to print out forms is usually pretty easy, but you may not always have a scanner so you can email them back.

The first time this happened to me years ago, I went on a search for a mobile app that would allow me to take a picture of the pages and turn them into a legible PDF document.

There are lots of great options these days, but I continue to rely on the CamScanner app.

CamScanner is free and dead simple to use. Just take a picture of the document, crop it to fit your needs and save it as a PDF.

You can scan a single page or tap the batch mode icon for multipage documents.

Once you capture the pages, you can rotate them, change the order and even add annotations and watermarks before sending it off.

CamScanner is available for Android, iPhone, iPad and Windows phone users in their respective app stores.

Feedback