Tech Tips for Non-Tech People!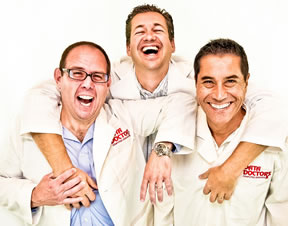 We give quick, one minute tech tips each weekday! Join us on a radio station near you as we talk tech. It's Tech Tips for Non-Tech People! You can post questions on
our Facebook page
anytime!
Original Air Date: Oct 10, 2014
5By.com

Download the MP3
Streaming video has become one of the most common types of content that we all consume on a daily basis.

Most studies show that watching streaming video accounts for more than 50% of all Internet traffic.

Sites like YouTube get 100 hours of video uploaded every minute of every day.

There is so much content available it's the proverbial drinking from a firehose problem.

If you're looking for a way to watch streaming content a little more like you watch television, checkout a website called 5by.com.

5by bills itself as a video concierge that will continuously stream video based on your preferences or mood.

For instance, if you're in the mood to laugh, listen to music or just kill time with random footage, 5by makes it easy because you don't have to keep finding the next video.

They've created dozens of channels that curate high quality videos for you, so it's a lot more like watching television, but without the commercials.

5by that's the number 5 B Y is both a website and a mobile app for anyone that wants online video the easy way!
Feedback