Tech Tips for Non-Tech People!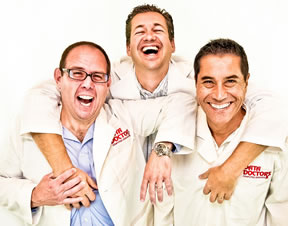 We give quick, one minute tech tips each weekday! Join us on a radio station near you as we talk tech. It's Tech Tips for Non-Tech People! You can post questions on
our Facebook page
anytime!
Original Air Date: Nov 6, 2014
Pyne

Download the MP3
Polls are a great way to get market intelligence on just about any subject, but they can be expensive to conduct.

If your polling needs aren't too sophisticated, a new free social polling network called Pyne may come in handy.

Pyne is an app based system that makes it very easy to ask or answer questions of random users on the network.

You can create yes/no or multiple choice questions and target specific groups by gender.

If you use Facebook to sign up, you can also limit the poll to just your Facebook friends.

When poll questions are answered, they're tabulated in graph form. The results are also shared immediately with those that answer.

I tested it with a simple question about antivirus programs and got over 25 responses in a matter of minutes.

Pyne isn't going to replace in-depth professional market research, but if you want quick feedback on something, give it a shot.

Pyne is spelled P Y N E and available for iPhone and Android smartphones.
Feedback