Tech Tips for Non-Tech People!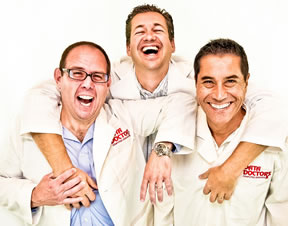 We give quick, one minute tech tips each weekday! Join us on a radio station near you as we talk tech. It's Tech Tips for Non-Tech People! You can post questions on
our Facebook page
anytime!
Original Air Date: Nov 10, 2014
Apple threat 'Wirelurker' taken down, but...

Download the MP3
If you're an Apple user, you may have heard some disturbing news last week about an exploit in China referred to as the Wire Lurker.

The malware snuck into Mac computers hiding in pirated versions of popular apps like Angry Birds and then compromised iPhones when they were connected to the USB ports.

The good news is that Apple has rendered this exploit useless; the bad news is, it signaled a new focus on Apple users as targets that's likely to increase.

For the time being, if you stick to getting your apps and software from Apple directly, you can avoid this type of threat, but don't take security lightly.

It's becoming even more important that you keep your Mac computer updated as it's now a potential attack vector for your phones and tablets as well.

Don't ignore those update notices from Apple that appear in the upper right corner any more.

Is it time to consider installing antivirus software on your Mac computer?

I'll address that in an upcoming tip.
Feedback