Tech Tips for Non-Tech People!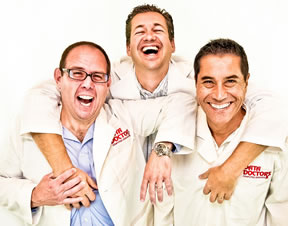 We give quick, one minute tech tips each weekday! Join us on a radio station near you as we talk tech. It's Tech Tips for Non-Tech People! You can post questions on
our Facebook page
anytime!
Original Air Date: Feb 11, 2013
Tax Time Safety Check
It's the official start of tax season, so before you fire up the computer to start doing your tax preparation, you need to listen to this Data Doctors Tech Tip.

Before you start entering your personal information, your date of birth, social security number... all that stuff. Do a quick check of your computer to make sure it's safe to do your taxes.

Check to see how many background processes are running. If you're seeing less than 45 processes, everythings probably ok. If you see 60, 70, 80 or more processes running, STOP EVERYTHING!

You need to get your computer checked out for potential malware, when your computer has extra processes running, that's typically a sign of an infection, and doing your taxes on an infected PC can put your personal information at risk.

Some other signs of infection... if startup and shutdown take forever, or you're experiencing lots of freezes and crashes, don't use that computer.

Would you drive around in a car that wouldn't startup or shutdown, would it be ok if it started to freeze or crash on it's own? Silly sounding right? But it's ok with our computers.

So, before you start your return, get your computer checked out by someone you trust.