Tech Tips for Non-Tech People!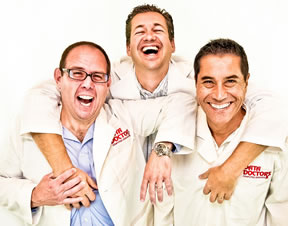 We give quick, one minute tech tips each weekday! Join us on a radio station near you as we talk tech. It's Tech Tips for Non-Tech People! You can post questions on
our Facebook page
anytime!
Original Air Date: Dec 16, 2014
http://maps.me/en/home
Google Maps are awesome when you have an Internet connection and basically useless when you don't.

If you know exactly where you're going to be in an area with no access in advance, you can create an offline map, but often times you don't get this luxury.

For those situations, an app called Maps.me allows you to download offline maps for an entire region or country so you can get detailed information without Internet access

Just like with Google Maps, you can get basic directions from your current location to your destination even without a GPS signal.

Think of it as an electronic version of traditional paper maps without the 'folding it back' problem.

With 345 countries and islands covered by the app, it's a pretty handy app for international travelers as well.

It works differently than Google Maps, so make sure to work with it at home before hitting the road.

Maps.me is free and available for iPhone and Android users.

Feedback