Tech Tips for Non-Tech People!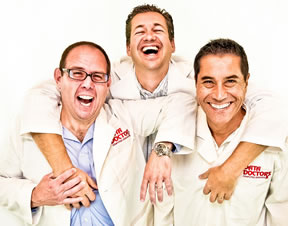 We give quick, one minute tech tips each weekday! Join us on a radio station near you as we talk tech. It's Tech Tips for Non-Tech People! You can post questions on
our Facebook page
anytime!
Original Air Date: Dec 18, 2014
The Top Tens
As you may have figured out by now, I'm a huge music fanatic and I'm constantly searching for great songs, old and new.

I like revisiting older bands by searching for their greatest hits for both discovery and rediscovery.

While doing this last week, I ran across a website that I had never used called TheTopTens.com.

Unlike a traditional top ten list that's typically curated by a single individual, this site uses crowdsourcing to determine what the crowd thinks are the top ten.

And it's not just music; want to know the best nail polish? How about the top ten holiday gifts?

And if you want to throw your two cents in by voting on any list, you don't have to sign up for an account; just click Vote!

Anyone can start a top ten list to get feedback from the crowd, so there's no limit to types of lists you'll find.

Whether you're looking for new bands, new songs or doing research for something more serious, http://TheTopTens.com is a pretty awesome resource.
Feedback