Tech Tips for Non-Tech People!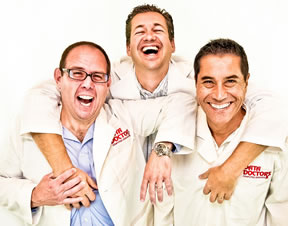 We give quick, one minute tech tips each weekday! Join us on a radio station near you as we talk tech. It's Tech Tips for Non-Tech People! You can post questions on
our Facebook page
anytime!
Original Air Date: Jan 12, 2015
Wait to buy a 4K TV

Download the MP3
One of the more compelling themes from this year's CES was the proliferation of 4K TV's, which should result in the usual price wars.

At 4 times the resolution of your current HD display, the difference is clear as long as you're viewing 4K content.

And that's where you have to be careful not to fall for the hype when you go shopping.

Before you plunk down the extra cash for a 4K TV, make sure you have enough 4K content at your disposal.

Newer smartphones, camcorders and action cams like the GoPro are capable of creating 4K video if you have or plan on buying them.

Streaming video service like Amazon and Netflix are expanding their 4K libraries, but it's all still pretty limited.

If you can hold out until this fall or better yet, the holiday season price wars, you'll get more TV for your money and more options for viewing 4K content.

Tomorrow, I'll give you a simple way to figure out how big your next TV should be.
Feedback