Tech Tips for Non-Tech People!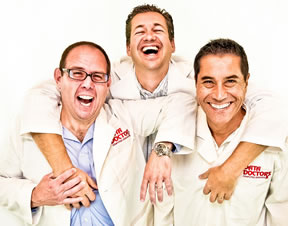 We give quick, one minute tech tips each weekday! Join us on a radio station near you as we talk tech. It's Tech Tips for Non-Tech People! You can post questions on
our Facebook page
anytime!
Original Air Date: Jan 29, 2015
Google Translate now with WordLens

Download the MP3
Rudimentary smartphone translation apps have been around for years and one of my favorites has always been WordLens because it could visually translate words using your camera.

Google acquired the company a while back and they're doing two things that I love: they made it free to use and they're incorporating it into the Google Translate app.

Now a single app will provide visual translations as well as written or spoken translations.

Not only can you use your smartphone camera to translate words, you can press the microphone to automatically translate speech and use the handwriting recognition or keyboard to type what you want to say.

As with all translation apps, it's not perfect and usually works best with short sentences, but it's really quite handy.

The instant translation currently works to and from English, French, German, Italian, Portuguese, Russian and Spanish with more languages to come.

If you're headed to a foreign country any time soon, get and learn how to use the updated version of Google Translate before you leave.

Feedback