Tech Tips for Non-Tech People!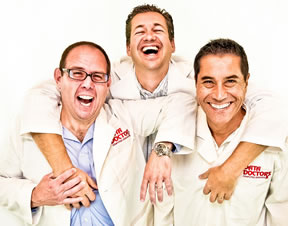 We give quick, one minute tech tips each weekday! Join us on a radio station near you as we talk tech. It's Tech Tips for Non-Tech People! You can post questions on
our Facebook page
anytime!
Original Air Date: Feb 9, 2015
iBillionaire

Download the MP3
For those seeking an investment strategy, the Internet is filled with advice that ranges from throwing darts at the newspaper to exotic algorithms that track millions of market variables.

If nothing you've researched is resonating with you, how about tracking what a bunch of billionaires are doing with their investments?
An app called iBillionaire does just that; it breaks down and analyzes the investment data of leading billionaires like Warren Buffett, George Soros and Carl Icahn.

It also provides insights into the investment strategies of leading hedge fund managers to help confirm your ideas or discover opportunities with a different billionaire stock every day.

The investment strategies are based on the billionaire index that was created in 2013.

If you'd like to make better investment decisions by learning from the most successful, self-made billionaires in the world, checkout the iBillionaire app.

It's available for iPhone and Android users in their respective app stores so you can start comparing your portfolio to the world's wealthiest today.
Feedback