Tech Tips for Non-Tech People!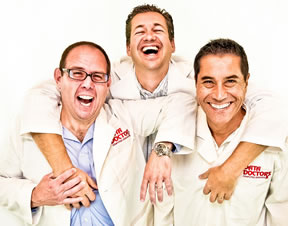 We give quick, one minute tech tips each weekday! Join us on a radio station near you as we talk tech. It's Tech Tips for Non-Tech People! You can post questions on
our Facebook page
anytime!
Original Air Date: Feb 19, 2015
Flipboard for the web

Download the MP3
Gathering information on the Internet is like drinking from a firehose, unless you use tools that help you filter out what you don't want and organize what you do.

One of my favorite apps for doing this is Flipboard, which specifically focuses on your social networks and general interests

Flipboard takes the feeds from Facebook, Twitter and categories like sports, business or tech and presents the information like a magazine.

Until recently, you could only use Flipboard on your phone or tablet, but now you can use Flipboard on your computer.

That means you can now make use of that big, beautiful desktop display to access what you've already setup on your mobile device.

If you've never used Flipboard, be sure to start by loading the mobile app on your phone or tablet first, so you can add your social networks to the account.

Once it's setup with your mobile device, go to http://Flipboard.com and sign in to get started on your computer.

Your Twitter feed never looked so good!
Feedback