Tech Tips for Non-Tech People!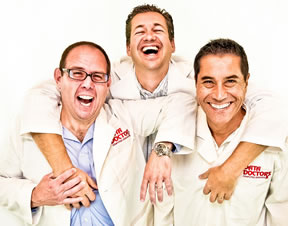 We give quick, one minute tech tips each weekday! Join us on a radio station near you as we talk tech. It's Tech Tips for Non-Tech People! You can post questions on
our Facebook page
anytime!
Original Air Date: Mar 25, 2015
ResearchKIT

Download the MP3
A couple of weeks ago, you heard all about the new Apple Watch from Tim Cook and his gang.

Despite all the hype, there was something much more important announced at that event that didn't get nearly enough recognition: the ResearchKit app platform.

Apple decided to help the research community by making it easy for anyone with an iPhone to volunteer to be part of a research study.

Apparently, it's not uncommon to be limited to 20 or 30 subjects in many research studies and this new platform is already paying dividends.

Stanford University cardiovascular disease research is one of the first 5 apps to launch and in the first day, they had 11,000 people sign up to be part of the study.

According the Stanford, it would have taken 50 medical centers a year to sign up that many participants.

The apps are currently targeting Parkinson's, diabetes, asthma, breast cancer, and cardiovascular disease.

iPhone users can search for ResearchKit in the App Store to learn more.
Feedback