Tech Tips for Non-Tech People!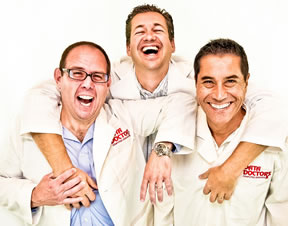 We give quick, one minute tech tips each weekday! Join us on a radio station near you as we talk tech. It's Tech Tips for Non-Tech People! You can post questions on
our Facebook page
anytime!
Original Air Date: Mar 27, 2015
Digit.co - Automated Savings

Download the MP3
Saving money is such an important skill set, but so many Americans struggle with doing it consistently or at all.

The average savings for people under the age of 35 is almost non-existent.

An interesting attempt to help solve this problem comes from a well funded startup called Digit.

Digit's aim is simple, automate your savings plan based on your actual personal cash flow.

Digit's algorithm monitors your income and spending patterns then calculates the exact amount of money you won't be missing and automatically transfers it to a savings account.

It's generally small amounts of money that ranges from $1 to $150 and it's transferred to an FDIC insured account.

Digit is free to use and charges no fees, but the money in your savings account won't earn any interest.

It's not like the spare change in your checking account is earning any real interest anyway, so if you're looking for an easy way to save, checkout http://Digit.co to learn more.

Feedback