Tech Tips for Non-Tech People!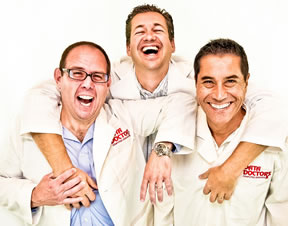 We give quick, one minute tech tips each weekday! Join us on a radio station near you as we talk tech. It's Tech Tips for Non-Tech People! You can post questions on
our Facebook page
anytime!
Original Air Date: Apr 17, 2015
Facetune app

Download the MP3
We all know those selfie obsessed friends that seem to be constantly holding their arm out to snap a picture or maybe you're that person.

Either way, if selfies are an important part of your life, putting your best face forward is made easier with the Facetune app.

Facetune gives you simple tools to quickly touch up any selfie; their mantra 'don't wait for the perfect shot, Facetune it'.

Facetune lets you whiten your teeth, remove blemishes, get rid of bags or dark circles around your eyes and even tweak your smile with the reshaping tool.

You can even use the defocus option to make it look like a professional used an expensive camera to capture your greatness.

Let's face it, if you're gonna be self obsessed, spending 4 bucks on a pretty awesome touch up app is a no-brainer, right?

Retouching your image shouldn't just be for famous celebrities, so if you're really committed to the ultimate selfie, checkout the http://www.facetuneapp.com app for iPhone, iPad or Android.

Feedback