Tech Tips for Non-Tech People!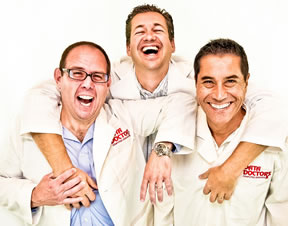 We give quick, one minute tech tips each weekday! Join us on a radio station near you as we talk tech. It's Tech Tips for Non-Tech People! You can post questions on
our Facebook page
anytime!
Original Air Date: May 15, 2015
Cheddar Up

Download the MP3
We all belong to various groups such as PTOs, kid's sports teams or charitable organizations that from time to time need to collect funds from the group.

The smaller the organization, the more likely it is to rely on the old school method of collecting individual checks from everyone, which can be a logistical nightmare.

A site called Cheddar Up was born out of the frustration for both the collecting and paying parties for this common task.

Cheddar Up is an easy way to create a customized digital collection system that can be setup in a matter of minutes.

Payments can be made with credit cards or e-checks and it costs the organizer nothing to use.

It tracks everything for you and even provides an automated reminder e-mail system to eliminate the awkward follow ups that many organizers dread.

Collecting money for weddings, funerals or anything else you'll need just got a lot easier.

The next time you're on either end of these transactions, visit http://www.cheddarup.com to see if it can work for you!

Feedback