Tech Tips for Non-Tech People!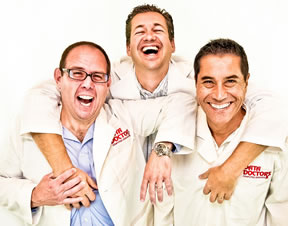 We give quick, one minute tech tips each weekday! Join us on a radio station near you as we talk tech. It's Tech Tips for Non-Tech People! You can post questions on
our Facebook page
anytime!
Original Air Date: Jun 18, 2015
TripPix App

Download the MP3
We all take so many pictures with our smartphones that most of them end up floating off into obscurity.

A lot of people take special moments and create photo books which can be great gifts or momentos.

But anyone that's ever gone through the process knows that it's extremely time consuming to layout the book and make edits.

Shutterfly knows your pain and has created a much easier way to document your travel adventures.

It's an iPhone app called TripPix and it turns hours into minutes when it comes to creating a photo book.

You select 15 to 30 images, choose a theme and add a few annotations to get the book setup.

It's specifically focused on travel, so it will only work with images that have location information included which allows you to include maps if you'd like.

The beautifully bound 6" x 6" books cost 20 dollars and include free shipping.

The TripPix app is free and available in the Apple App store.
Feedback