Tech Tips for Non-Tech People!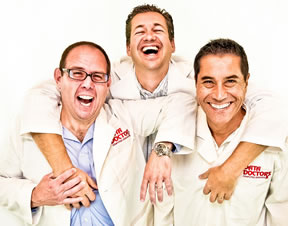 We give quick, one minute tech tips each weekday! Join us on a radio station near you as we talk tech. It's Tech Tips for Non-Tech People! You can post questions on
our Facebook page
anytime!
Original Air Date: Jun 29, 2015
Facebook Messenger App Update

Download the MP3
Messaging apps continue to grow in popularity, especially those that allow for private messaging.

The messaging app wars rage on and Facebook just made it's offering much more useful.

Despite the initial backlash when they separated the Messenger app from the Facebook app, many are using it on a daily basis.

One drawback to using Facebook Messenger has been that it only works for people that are on Facebook...until now.

Facebook just made it possible for people that don't have a Facebook account to use Facebook Messenger.

This means you don't have to use a separate messaging app for all those people that either stopped using Facebook or never had an account to begin with.

The 'not on Facebook' option will initially only available to people in the US, Canada and Venezuela but that's likely to expand to other countries soon.

All the same features including voice and video calling are available to non-Facebook users with the only limitation being they can't access messages via the web.
Feedback