Tech Tips for Non-Tech People!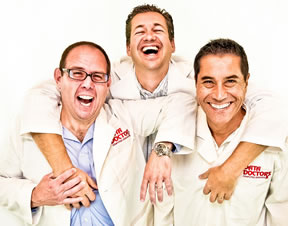 We give quick, one minute tech tips each weekday! Join us on a radio station near you as we talk tech. It's Tech Tips for Non-Tech People! You can post questions on
our Facebook page
anytime!
Original Air Date: Jul 28, 2015
Use Your Wireless Keyboard on Your Smartphone!

Download the MP3
If you find yourself using your smartphone for productivity more often these days, you've probably already recognized one of the biggest challenges: the keyboard.

On-screen keyboards can be a challenge for even the smallest of hands when you're trying to get a lot done.

One alternative is to get better at using voice recognition as an input, but most of us are just too keyboard concentric.

Typing a lot of text or working with various cells in a spreadsheet is more efficient when you have a real full size keyboard, so make it so.

Tablet users are pretty familiar with connecting a Bluetooth travel keyboard to their tablets, but haven't thought about using them with their smartphones.

The pairing process is pretty much the same as with any other Bluetooth device, so it's easy to do.

Just about any Bluetooth keyboard can be attached to any mobile device, so if you have one for another device, don't forget you can use it on your smartphone too!

Feedback