Tech Tips for Non-Tech People!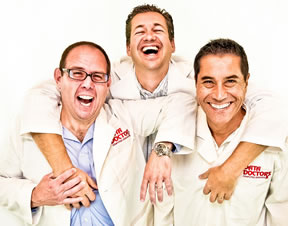 We give quick, one minute tech tips each weekday! Join us on a radio station near you as we talk tech. It's Tech Tips for Non-Tech People! You can post questions on
our Facebook page
anytime!
Original Air Date: Jul 30, 2015
What3Words
As good as mapping apps are for getting us from point A to point B, they become a lot less useful when a physical address isn't available.

For example, you can get to the park for a big festival, but once you're there, using the mapping app to connect with your friends is pretty useless.

If you're a hiker, trying to coordinate with others in the middle of nowhere can be a challenge, unless you know how to use longitude and latitude.

A company called What3Words is attempting to solve these location problems by converting geographic coordinates into 3 word addresses.

The What3Words app is a global grid of 57 million 3 by 3 meter squares with a unique 3 word address assigned to each square.

So instead of confusing numbers, directions or relying on visual landmarks, you can tell your friends to meet you at crush.green.hilltop.

It's actually a pretty simple, but brilliant location addressing solution.

Learn all about it and download the free app at http://what3words.com.

Feedback