Tech Tips for Non-Tech People!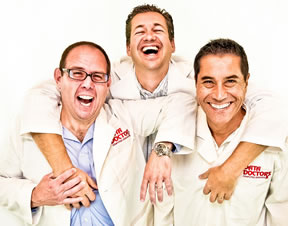 We give quick, one minute tech tips each weekday! Join us on a radio station near you as we talk tech. It's Tech Tips for Non-Tech People! You can post questions on
our Facebook page
anytime!
Original Air Date: Sep 15, 2015
Builtwith.com
Whether you're technical or not, you'll probably run into a situation where you have to make decisions about technology, especially when it comes to the web.

Often times, non-technical decision makers like CFOs and CEOs have to make tough decisions on which web technologies to use for important projects.

Whether you're a small business owner or the CEO of a fortune 500 company, understanding how others are using web technologies can help you make a more informed decision.

That's where a website called BuiltWith.com can be a big help in understanding web technology trends.

You can put any web address into their lookup engine and get a comprehensive report on all the technology being used by a competitor, for instance.

You can also look up web technology usage trends to evaluate whether the technology you're considering is on the rise or falling out of favor.

http://Builtwith.com is a treasure trove of free business intelligence that I highly recommend to anyone faced with web technology decisions.
Feedback