Tech Tips for Non-Tech People!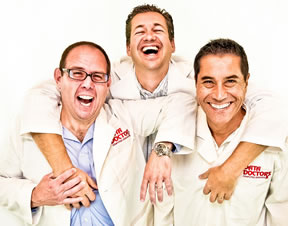 We give quick, one minute tech tips each weekday! Join us on a radio station near you as we talk tech. It's Tech Tips for Non-Tech People! You can post questions on
our Facebook page
anytime!
Original Air Date: Oct 13, 2015
Facebook Dislike Update
Raise your hand if you're one of the millions that have been waiting for Facebook to add a 'Dislike' button!

Well, you can put your arm down because Facebook isn't going to do that, but they did unveil what they do intend to offer...more emoticons.

They're currently testing six new ways to react to a post other than 'Like' in Spain and Ireland.

The options for the test include: "love," "yay," "wow," "haha," "sad," and "angry," and look like emojis used in text messaging.

They're describing the new "Reactions" as alternatives to 'Like', so users will have more appropriate ways to express how they feel.

I'm happy to see that it might finally cut down on all the LOL and Haha posts that are currently being used ad nauseam.

They haven't indicated how long the trial will last or if it will be expanded beyond Spain and Ireland, so don't expect it to pop up on your screen just yet...but, stay tuned!
Feedback