Tech Tips for Non-Tech People!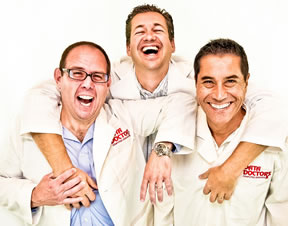 We give quick, one minute tech tips each weekday! Join us on a radio station near you as we talk tech. It's Tech Tips for Non-Tech People! You can post questions on
our Facebook page
anytime!
Original Air Date: Oct 26, 2015
EMV Card Scam
By now you're probably aware that the credit card industry is transitioning to the new chipped or EMV standard cards to help fight fraud.

While it has shown to reduce common fraud in other countries, scammers are taking advantage of the change over in another way...phishing scams.

Because so many of you are still waiting for your replacement cards, the scammers are sending cleverly worded emails that claim to be your bank trying to send you an updated card.

They generally ask you for personal information under the premise of account verification, but it's not how banks operate...ever.

By the way, there have been some instances of this scam being attempted by phone as well, which your card issuer won't do either.

If you haven't received your chipped card yet and want more information, call the number on your card.

The complete transition to chipped cards, especially debit cards could take another two years, so expect to see this scam continue for a while.

Feedback