Tech Tips for Non-Tech People!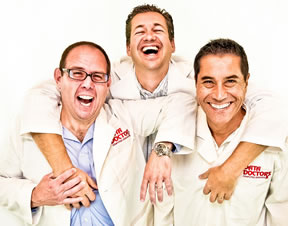 We give quick, one minute tech tips each weekday! Join us on a radio station near you as we talk tech. It's Tech Tips for Non-Tech People! You can post questions on
our Facebook page
anytime!
Original Air Date: Mar 18, 2013
Attack Of The Androids What To Do To Stay Sa
It's time for another Data Doctors Tech Tip.

If you love your Android device, we've got good news for you... YOU'RE #1 the most popular platform in the world.

Now for the bad news... You're also the number 1 target for malware in 2013.

Because of the popularity and openness of the Android platform, security experts are predicting a dramatic increase in attempts to exploit your beloved smartphones and tablets.

The highest risk group, are people that have turned off Androids protection and general settings by rooting their phones.
Your phone or tablet has more information on it than you likely realize.

If your phone gets exploited, your email can be compromised, your contacts exposed. It'll take a bad guy just a few seconds to figure out where you bank, request a password reset, which gets emailed to them and in no time at all, you're dealing with the fallout.

Follow this simple list to stay safe. First, don't root your phone or let anyone root it for you. ??Next, buy your apps from Google Play, Androids official app store.

And finally, make sure your phone is password protected.


We've got answers to your technology questions, just as us.

Go to http://facebook.com/datadoctors.