Tech Tips for Non-Tech People!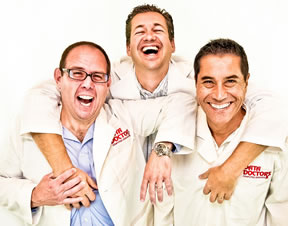 We give quick, one minute tech tips each weekday! Join us on a radio station near you as we talk tech. It's Tech Tips for Non-Tech People! You can post questions on
our Facebook page
anytime!
Original Air Date: Dec 8, 2015
Beware of "Porch Pirates"

Download the MP3
It's the holiday shopping season, and lots of us are buying as much as we can online to avoid the insanity in the stores.

When you buy things online, they're often delivered to your front door while you're at work, which has led to a new type of crime: Porch Pirating.

Porch Pirates often follow delivery vehicles around neighborhoods to stake out the best items to nab after they determine that no one is home.

To avoid becoming a victim, consider having your packages delivered to a neighbor that you know will be home or where you work, if possible.

You may also be able to provide special delivery instructions when you make the purchase or post a note at your door if you have a safer place for them to leave the package.

If you get a lot of packages delivered to your door throughout the year, consider setting up a motion detecting webcam that automatically records activity and sends your phone an alert.

Feedback