Tech Tips for Non-Tech People!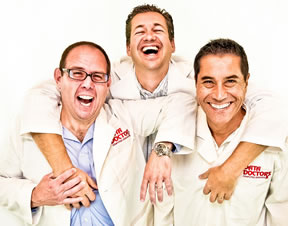 We give quick, one minute tech tips each weekday! Join us on a radio station near you as we talk tech. It's Tech Tips for Non-Tech People! You can post questions on
our Facebook page
anytime!
Original Air Date: Dec 10, 2015
4-inch iPhone Returns?

Download the MP3
If you're an avid iPhone fan, you probably jumped for joy when Apple finally released a large screen option back in 2014.

But not everyone is excited with the larger screen because it turned what used to be a one-handed device into a two-handed device, especially if you have small hands.

So the dilemma becomes screen size versus the latest features.

If you've held off updating your iPhone because you're not really all that excited about the larger screen, there's a chance that a new option may be in the works.

Various rumors are circulating that a 4 inch version of the iPhone with many of the latest features may be available in the early part of 2016.

Faster processors and Apple Pay are only currently available if you're willing to step up to a larger screen, but that may change in the near future.

If you're on the fence about upgrading to a larger screen, hold off for little whle to see what shakes out.
Feedback