Tech Tips for Non-Tech People!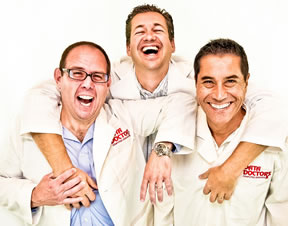 We give quick, one minute tech tips each weekday! Join us on a radio station near you as we talk tech. It's Tech Tips for Non-Tech People! You can post questions on
our Facebook page
anytime!
Original Air Date: Dec 14, 2015
Has Your Netflix Account Been Hacked?

Download the MP3
One of the great features of Netflix is that it allows you to use the account on multiple devices so your family can share the same account.

You can choose accounts that allow for 2 or 4 simultaneous screens but any number of devices can be logged in at the same time.

This excellent flexibility has led to an underground business of stolen usernames and passwords because you won't necessarily know when someone else is using your credentials.

One indication that something's fishy is when you start seeing strange movies or TV shows showing up as something you've watched.

Fortunately, Netflix gives you an easy way to sign out of all devices if you suspect you're password has been compromised.

Just go to the 'Your Account' page of the Netflix website from your computer and click the 'sign out of all devices' link.

Once you've done that, make sure to change your password and let the rest of the family know so they can get back in.
Feedback