Tech Tips for Non-Tech People!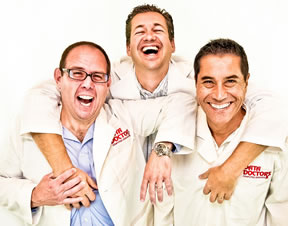 We give quick, one minute tech tips each weekday! Join us on a radio station near you as we talk tech. It's Tech Tips for Non-Tech People! You can post questions on
our Facebook page
anytime!
Original Air Date: Dec 18, 2015
LinkedIn Catfish Warning

Download the MP3
LinkedIn has grown to be the defacto social network for business people and has become a favorite tool of recruiters as well.

But, as always, where there's honey, there are flies.

Scammers are using fake LinkedIn profiles that appear to be recruiters in order to gather information on potential victims.

One of the goals of this gathering of data is to perpetrate spear phishing scams, which have a higher likelyhood of working.

Basically, the catfish scam has come to LinkedIn so you need to use the same tactics for sniffing them out.

Usually the picture on the profile was taken from stock images or real people, so doing an image search can be a quick of way of uncovering the scammers.

Either Google's Image Search or the tools at http://www.tineye.com can quickly show you if the image appears elsewhere on the Internet.

The next time you're not sure about a LinkedIn request, take a minute to do a little private detective work first.

Feedback