Tech Tips for Non-Tech People!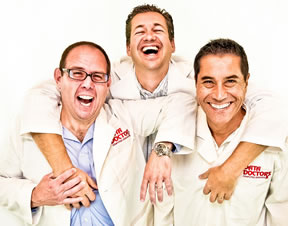 We give quick, one minute tech tips each weekday! Join us on a radio station near you as we talk tech. It's Tech Tips for Non-Tech People! You can post questions on
our Facebook page
anytime!
Original Air Date: Dec 29, 2015
Adobe Post App

Download the MP3
If you anyone on your team is responsible for social media posts, there's a new app from Adobe that could really come in handy.

Adobe Post is a free app that allows you to create layered graphics on the fly with an iPhone or iPad.

Much like you can with Photoshop, Post gives you lots of flexibility in choosing the right font, layering text over graphics and making it just the right size.

Anyone in social marketing knows that the right image can dramatically improve engagement and with the huge growth of Instagram, getting your images right is becoming more important every day.

Adobe Post isn't meant to replace your high-powered desktop tools, it's simply an easy way to create solid marketing images when you're on the go.

And unlike so many other mobile apps, you can reuse and re-edit any of the designs you come up with.

At the moment, it's an iOS only app, but Adobe says it's working on an Android version.
Feedback