Tech Tips for Non-Tech People!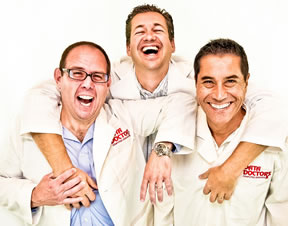 We give quick, one minute tech tips each weekday! Join us on a radio station near you as we talk tech. It's Tech Tips for Non-Tech People! You can post questions on
our Facebook page
anytime!
Original Air Date: Jan 1, 2016
Default Router Password Danger

Download the MP3
Every hacker knows every password for every router on the market through sites like http://www.RouterPasswords.com which has led to a new threat to your security.

Internet security researchers have discovered an attack that's sent via e-mail that allows cyber thieves to sneak into routers if they are still using the default password.

The wireless router in your home is the primary line of defense against common Internet threats, by preventing the outside world from having direct access to your computers.

Unfortunately, most people haven't addressed a major security issue because they've left the administrative username and password at the factory defaults.

We're not talking about the wifi access code, we mean the username and password that allows you to make changes to any part of the security device.

If they get in, they can change any setting they want, and monitor all your activity so they can steal online usernames and passwords for any of your online accounts.

And this isn't something that your security software can detect or prevent from happening if you are targeted.

The only protection is to change the default password, so if you don't know how, get some help.
Feedback