Tech Tips for Non-Tech People!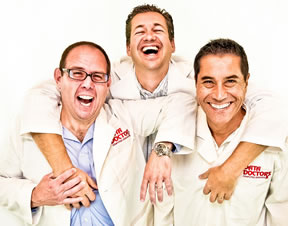 We give quick, one minute tech tips each weekday! Join us on a radio station near you as we talk tech. It's Tech Tips for Non-Tech People! You can post questions on
our Facebook page
anytime!
Original Air Date: Jan 28, 2016
Windows Disk Cleanup Tool

Download the MP3
We all know that maintenance is a big part of keeping things working properly, whether it's your car, your pool or your physical fitness.

But for some reason, the concept of maintaining your computer has never hit the mainstream.

Imagine how painful and expensive dealing with your car would be if you never did anything to maintain it!

Well, today I'm hoping to encourage all you Windows users to take a first step in maintaining your computer by using the Disk Cleanup utility that's built into the OS.

Disk Cleanup does exactly what its name implies, which not only helps to free up space, it can also make your computer run a little better.

You can find the utility by going to your programs and opening Accessories, then System Tools.

If you haven't ever done this or it's been a while, it might take some time for the program to gather all the unnecessary files, so be patient.

My suggestion, start doing this once a month!
Feedback