Tech Tips for Non-Tech People!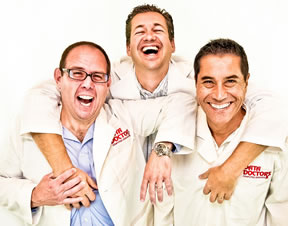 We give quick, one minute tech tips each weekday! Join us on a radio station near you as we talk tech. It's Tech Tips for Non-Tech People! You can post questions on
our Facebook page
anytime!
Original Air Date: Mar 29, 2016
How to Find Fast Hotel Wifi
There are many considerations these days when booking a hotel room for business and one of the biggest items to consider is Internet speeds.

Unfortunately, until we check-in to our rooms, we generally have no idea how fast the connection will actually be.

If this scenario plagues you when you travel, checkout a website called https://www.HotelWifiTest.com

The site is an actual database of speeds from actual hotel Internet connections that have been tested by previous guests.

If you rely on fast Internet connections on the road, adding https://www.HotelWifiTest.com to your travel planning kit is a must.

It's as easy as typing in the name of the city you're planning on traveling to to get a list of speeds by location.

The list is sorted by hotels with the highest expected speeds along with confidence levels and whether you'll have to pay for access or not.

The community depends on the crowds to gather the information, so you can do your part by testing the connection in any hotel you stay out to share with others as well.

If you travel for business or pleasure, adding https://www.HotelWifiTest.com to your bookmarks makes fast sense!
Feedback