Tech Tips for Non-Tech People!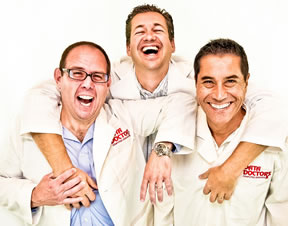 We give quick, one minute tech tips each weekday! Join us on a radio station near you as we talk tech. It's Tech Tips for Non-Tech People! You can post questions on
our Facebook page
anytime!
Original Air Date: Apr 8, 2016
MyMeasures App
Whether you're shopping for new furniture, building something new for the house or asking for help from your local hardware store, having accurate measurements is critical.

What's even more important is properly articulating those measurements to others.

It's easy to take a picture using your smartphone, but any details including the measurements end up getting stored separate from the picture.

An app called My Measures makes it easy to add dimensions to anything that you take a picture of, so you can reduce the chances of misunderstandings when trying to explain something to a third party.

It eliminates the need for you to sketch something out on paper or hope that someone doesn't confuse your measurements for depth, height and width.

You can add arrows and dimensions to any photo in seconds, then save or share the image, so it's great for real estate agents, construction professionals or DIY fanatics.

My Measures is available for iPhone, Android and Amazon mobile devices and run 6 to 8 dollars.
Feedback