Tech Tips for Non-Tech People!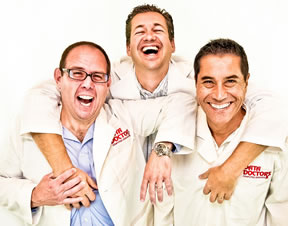 We give quick, one minute tech tips each weekday! Join us on a radio station near you as we talk tech. It's Tech Tips for Non-Tech People! You can post questions on
our Facebook page
anytime!
Original Air Date: May 19, 2016
Save Data With Opera Mini
If your on a limited data plan with a low cap on your smartphone, minimizing your data usage whenever you can is critical.

If you're constantly surfing without a WiFi connect, you should consider switching to the Opera Mini browser.

Opera Mini has the ability to switch to off-road mode which will lower data usage while you're on your data network and it'll even show you your data savings as you use it.

They accomplish this by using compression on their end before your phone actually starts downloading the websites which is how it uses less data as long as you're in off-road mode.

If you're lucky, the compression might noticeably increase the speed of your Internet connection, especially if you're on the edge of your network.

It can, however, cause irregularities on dynamic sites, which is why you want to be able to turn it off when you want.

They also include their famous 'speed-dial' for your favorite links; it's a visual set of bookmarks that can be used as your start page.

If you want to give Opera Mini a try, just point any of your mobile devices at m.opera.com, which will automatically bring up the proper app download link!
Feedback