Tech Tips for Non-Tech People!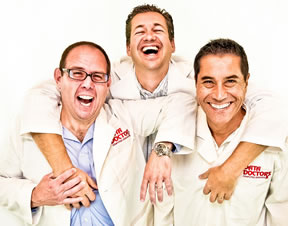 We give quick, one minute tech tips each weekday! Join us on a radio station near you as we talk tech. It's Tech Tips for Non-Tech People! You can post questions on
our Facebook page
anytime!
Original Air Date: Apr 9, 2013
Are LEDs For Me
The lightbulb in your bathroom just burned out, and now it's time to decide... CFL or LED, but are LED's for me?

It's time for another Data Doctors Tech Tip

LED's or Light Emitting Diodes, are the newest bulbs out there, you see them in all the lighting aisles next to CFL's Compact Fluorescent Light and old fashioned Incandescent lights.

You notice them mostly because of the price.. they're far more expensive compared to the other bulbs, but they're worth it.

LED's have a 20 year life span, and even though they can cost 5 times that of a regular bulb, they can save you 30-50 times over their lifetime.

So how do you pick the right bulb? Don't look at wattage. Instead look at lumens, that's the real measurement of brightness from a bulb.

Select your color... people associate LED's with harsh bright white, so bright many people say it's blue. If you're using them in your home, look for Warm White or Soft White. These are closer to the color of incandescent lighting.

Finally, don't expect to see your electric bill go to ZERO! LED's are a long term investment. Think of them like a Hybrid car, they're cheaper to run, but cost more upfront.

We've got the answers to your technology questions.

All you have to do is ask.

Go to facebook.com/datadoctors.
Feedback