Tech Tips for Non-Tech People!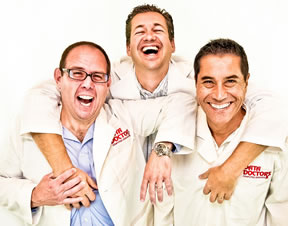 We give quick, one minute tech tips each weekday! Join us on a radio station near you as we talk tech. It's Tech Tips for Non-Tech People! You can post questions on
our Facebook page
anytime!
Original Air Date: Jul 25, 2016
Top Ten Treasures
I'm a huge music fan and as such, I'm constantly searching for that next great song, old or new.

I like revisiting older bands by searching for their greatest hits for both discovery and rediscovery.

While searching around last week, I found a website that I had never hear of called TheTopTens.com.

Unlike traditional top ten lists that are put together by a single person, TheTopTens uses the wisdom of the crowds to compile the top ten lists.

Not only will you find music, you'll find a wide variety of lists like the best nail polish or the best holiday gifts.

And if you want to be part of the crowned and put your two cents in, you can vote on any list and you don't have to sign up for anything, you just click to vote!

Even better, you can start your own top ten list to see what the crowd thinks about anything you're passionate about.

So the next time you're looking for a new band, new songs or just doing research for just about anything, http://TheTopTens.com is website worth checking out!
Feedback