Tech Tips for Non-Tech People!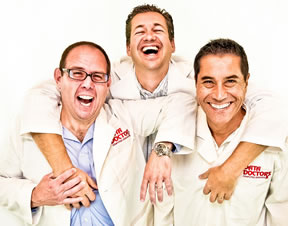 We give quick, one minute tech tips each weekday! Join us on a radio station near you as we talk tech. It's Tech Tips for Non-Tech People! You can post questions on
our Facebook page
anytime!
Original Air Date: Oct 7, 2016
Snowden's Messaging App
Whether you like what Edward Snowden did or not, everyone can agree that he knows a bit about cyber-security.

With this in mind, when Snowden tweets about a messaging system that he personally uses because of its security, you can count on it being about as secure as communication can be.

The Signal app from Open Whisper Systems is the one that was mentioned in the tweet and it's available for both iPhone and Android smartphones.

The app provides secure messaging for text or voice communications and best of all, it does not require you to get an account in order to use it.

Because it uses your current number and personal address book, it requires no separate sign-ins, usernames, passwords, or PINs.

It makes use of very sophisticated encryption technology, but it's still really easy to setup so you can start using it as your primary messaging app.

It also automatically determines if your recipient has the same app, so it doesn't encrypt messages sent to people that aren't using the app.

If your business could benefit from secure messaging, check it all out at http://WhisperSystems.org .
Feedback