Tech Tips for Non-Tech People!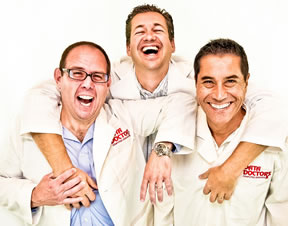 We give quick, one minute tech tips each weekday! Join us on a radio station near you as we talk tech. It's Tech Tips for Non-Tech People! You can post questions on
our Facebook page
anytime!
Original Air Date: Oct 18, 2016
Flu Outbreak Warning App
With the flu season right around the corner, taking steps to avoid others that are sick is always a good idea.

Just like Doppler radar can scan the skies for indications of bad weather, the Sickweather app scans social media and collects reports from other users to keep you abreast of potential outbreaks near you.

It's really great because it allows you to check for reported infections in just about area as easily as you can check for the chances of rain.

Sickweather keeps tabs on Facebook and Twitter posts with words like "I'm sick," "the doctor says I have bronchitis" or "My kid has the chicken pox."

Any of the public posts that include location info will get added to the database in real-time in addition to reports by other users of the app.

The app was able to detect the early start of the flu season six weeks ahead of the CDC in 2012, so this app could be a great way to stay ahead of any outbreaks.

Sickweather is available for both iPhone and Android users or you use their website at http://sickweather.com to view live maps any time.