Tech Tips for Non-Tech People!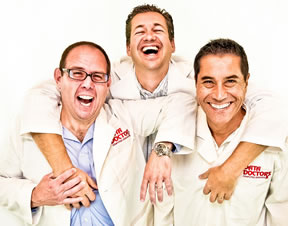 We give quick, one minute tech tips each weekday! Join us on a radio station near you as we talk tech. It's Tech Tips for Non-Tech People! You can post questions on
our Facebook page
anytime!
Original Air Date: Oct 25, 2016
Awesome Math App for Bedtime
What do bedtime and doing math have in common?

As it turns out, adding math to bedtime stories is a great way to improve a child's mathematic skills, according to University of Chicago.

The study showed an increase in achievement in a measurable way when families used an app called Bedtime Math.

The app combines images, stories and math so a child and their parents can solve math problems in a fun way.

The study showed measurable results even if the app was used just once a week.

Whenever I hear about a research paper that touts a specific product, I get a little suspicious, but the Bedtime Math app is free for both Android and iPhone users.

For parents with math anxiety, it can be especially helpful, because the study showed the parent's anxiety had an impact on the child's progress.

Bedtime Math is not just for young kids; there are varying levels of difficulty that can be a challenge to just about everyone in the family.

Checkout this fun way to improve math skills at http://bedtimemath.org/apps.
Feedback