Tech Tips for Non-Tech People!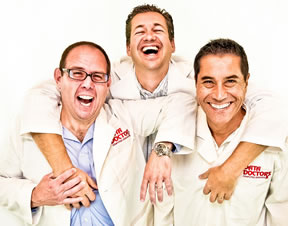 We give quick, one minute tech tips each weekday! Join us on a radio station near you as we talk tech. It's Tech Tips for Non-Tech People! You can post questions on
our Facebook page
anytime!
Original Air Date: Dec 22, 2016
Don't Throw Old Tech Away!
Chances are pretty high that you'll acquire some type of electronic gadget this holiday season, which often means that you'll have older tech that you no longer need.

Remember, anything that has a power button, plugs into the wall or uses rechargeable batteries contains toxic electronic waste, so don't ever throw your old electronics in the trash.

First, check with local charities to see if they have a program to reuse your old tech. Even though you may not be able to use it anymore doesn't mean that someone else can't.

If it turns out to be too old, then recycling it responsibly through a proper e-waste recycling program is your best bet.

All your electronic gadgets contain toxins like arsenic, lead, mercury and a long list of other chemicals that will wreak havoc on our landfills and groundwater if you just toss it in the trash.

As a nation, 75% of the over 3-million tons of e-waste we generate is still being thrown in trash cans, which end up in our landfills because there's so little awareness of the problem.

Please be sure to do you part and properly dispose of all your electronics and educate your friends so they do the same!
Feedback