Tech Tips for Non-Tech People!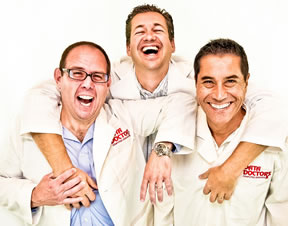 We give quick, one minute tech tips each weekday! Join us on a radio station near you as we talk tech. It's Tech Tips for Non-Tech People! You can post questions on
our Facebook page
anytime!
Original Air Date: Jan 4, 2017
App Attacks
Cyber security experts have been warning for quite some time that our mobile devices, especially smartphones are becoming a most desirable target for hackers.

Since everyone loves discovering new apps, it's becoming the latest attack vector being exploited by cyber thieves.

Nothing emphasis the danger more than the discovery of at least eleven malicious iPhone apps that looked very legit and used in what are known as masque attacks.

The malicious apps appear to be popular ones like Facebook, Skype, Whatsapp or Twitter but they actually allow remote hackers to access and monitor just about everything on your device without you knowing.

This type of threat is successful by tricking users into downloading what appears to be a popular app, so we've all got to pay very close attention to the where we are getting our apps.

The most likely ways you'll be presented the malicious downloads is through links on social media or via email, so be sure that you only get your apps from directly from the Apple App store.
Feedback