Tech Tips for Non-Tech People!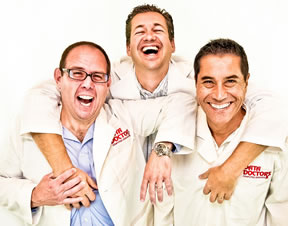 We give quick, one minute tech tips each weekday! Join us on a radio station near you as we talk tech. It's Tech Tips for Non-Tech People! You can post questions on
our Facebook page
anytime!
Original Air Date: Jan 3, 2017
Connected Doorbell Warning!
Smart doorbells that make use of high-definition cameras and wifi have been around for a while and getting better, but it's important to do some homework before you spend several hundred dollars to get one.

The idea of having a video pop-up on your phone when anyone rings your doorbell is ab attractive one, but the signal strength of your wifi network is very important if you want them to work right.

Devices from the likes of Ring and Skybell have user complaints about the overall performance or reliability most often when it comes to the video.

If signal from your wifi access point is low or virtually non-existent by your door, you are not going to get the performance you're looking for from any of them.

You should also pay attention to those devices that need their own power source if you don't have an existing hard-wired doorbell.

The video quality will also be greatly washed out if your doorbell camera is pointing into the sun. Before buying anything, make sure you test the wifi signal strength using your smartphone where you plan to install it first.
Feedback