Tech Tips for Non-Tech People!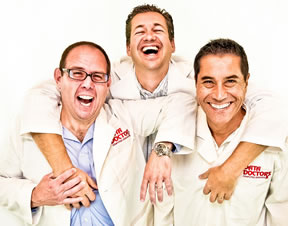 We give quick, one minute tech tips each weekday! Join us on a radio station near you as we talk tech. It's Tech Tips for Non-Tech People! You can post questions on
our Facebook page
anytime!
Original Air Date: Jan 2, 2017
Disk Maintenance Tip
It's well known that maintenance is a vital part of keeping things properly functioning, whether it's your vehicle, pool or physical fitness.

But when it comes to maintaining your computer, for some reason it hasn't ever hit the mainstream thought process.

Can you imagine how expensive owning your car would be if you never maintained anything in it?

From this point on, I'm hoping to help all the Windows users listening to take the first step in taking regular care of your computer by getting familiar with the Disk Cleanup utility.

Windows Disk Cleanup does what its name suggests! Not only will it free up valuable space, it will also help let your computer run a little faster.

You can locate the built-in tool by going to Programs then to Accessories and then System Tools.

If you've never done this before or it has been a while, be patient as it will likely it take a little time for the program to gather all the unnecessary files.

I'd highly suggest that you start doing this at least once a month!
Feedback