Tech Tips for Non-Tech People!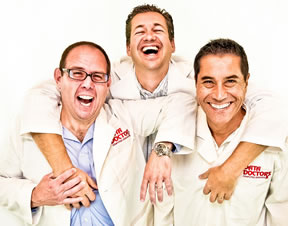 We give quick, one minute tech tips each weekday! Join us on a radio station near you as we talk tech. It's Tech Tips for Non-Tech People! You can post questions on
our Facebook page
anytime!
Original Air Date: Jan 19, 2017
Android App Security Setting
Practically every major cyber security organization in the world is warning the us all that smartphones are fast becoming the biggest target by hackers and cyber-thieves.

The majority of the dangerous threats in the wild are targeting users outside the United States through third party app download sites.

Since the most likely method your phone will be compromised these days is through a rogue app, make sure you only download your apps from the official app store, which will bypass the majority of today's threats.

If you have an Android smartphone, you can take an extra step to avoid the sneaky tactics to trick users that we're starting to see more of from the bad guys.

Go to your phone's 'Security' settings menu and search for the option marked as 'Unknown sources'.

If you turn off this switch, your phone won't allow the installation of any app from an unknown source without warning you of the possible dangers.

Not only is it a good security practice to avoid unnecessary app installations, it's also a great way to avoid potential privacy issues and retain valuable space for more important things like music, videos and pictures.