Tech Tips for Non-Tech People!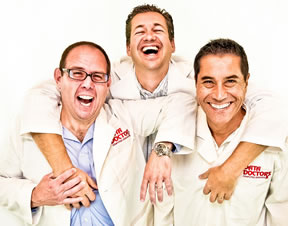 We give quick, one minute tech tips each weekday! Join us on a radio station near you as we talk tech. It's Tech Tips for Non-Tech People! You can post questions on
our Facebook page
anytime!
Original Air Date: Jan 20, 2017
Quick Way to Reduce Junk Messages
Those of us that live on e-mail usually spend way too much time every day getting distracted by useless messages because we are now on so many junk mailing lists.

You most likely have no idea how your address got into the majority of the lists, but because of hidden auto-opt in traps we encounter daily, it is just going to keep happening.

If you are fed up with useless messages, junk email and newsletters you don't care to read, a free utility called Unroll.Me will help you reduce your daily load.

Once you allow it to scan your Inbox messages, it will automatically list every recognized subscription message alphabetically so you can decide whether you want to keep them, unsubscribe or add less important messages to a 'roll-up'.

Think of a Roll-Up as a digest of the messages from less important sources that get combined into a single message, so you no longer get them all day long.

For those important messages, you simply choose 'Keep in Inbox' to make sure you keep seeing them as they are sent.

The free Unroll.Me service works with popular platforms like Gmail, Yahoo! Mail, AOL, iCloud, and Outlook.com. Check out this awesome service at https://Unroll.Me!