Tech Tips for Non-Tech People!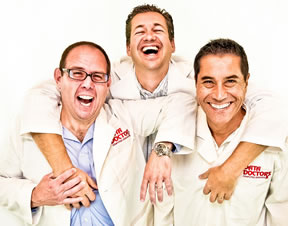 We give quick, one minute tech tips each weekday! Join us on a radio station near you as we talk tech. It's Tech Tips for Non-Tech People! You can post questions on
our Facebook page
anytime!
Original Air Date: Feb 7, 2017
Awesome Research Tip
Whenever you've had to do research on the web, you know that you shouldn't take the information you find on a single site at face value.

Finding similar sites that can help you verify or possibly dispute the information you are researching is a way of validating the info, but searching for related sites can get laborious.

That is where a website called http://www.similarsitesearch.com can help in a big way.

This search engine focuses on finding sites that may be similar, related or even alternatives based on your search words, the topic or category.

Simply type any website into the search site and it'll return a list of sites that are similar ranked by popularity.

It's a really quick way to get a solid list of alternative resources for just about anything you are trying to do research on.

You can even help them improve the rankings by giving each suggested site a thumbs up or down based on how accurate you feel the results are.

It's one of those awesome resources that you will love when you need, so consider bookmarking it!