Tech Tips for Non-Tech People!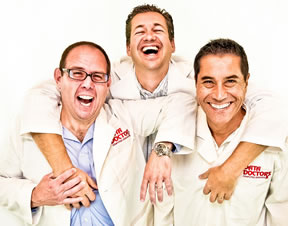 We give quick, one minute tech tips each weekday! Join us on a radio station near you as we talk tech. It's Tech Tips for Non-Tech People! You can post questions on
our Facebook page
anytime!
Original Air Date: Mar 13, 2017
Coffee Shop Productivity
Do you seem to be more productive when you're at your local coffee shop than you are at your home or office or home?

Does coffee made by other really make it more productive or could it be the environment?

Research seems to suggest that it's the ambient noise that can make you more productive and creative.

A really quiet environment or a really noisy and distracting room can be counter-productive, so the low rumble like you'd hear in a typical coffee shop is maybe just right.

If you're interested in testing out the warming vibe of a coffee shop without leaving your home or office, there's actually an app (& a website) for that.

It's called http://coffitivity.com and it's a quick way to generate ambient noises that mimic a coffee shop, lunch lounge or campus cafe whenever you're trying to boost creativity or productivity.

If the website works for you, you can download the app for your smartphone, so you can take the ambience with you everywhere you go.

Some people have even used the Coffitivity tool to drown out the noises in their own place of work.