Tech Tips for Non-Tech People!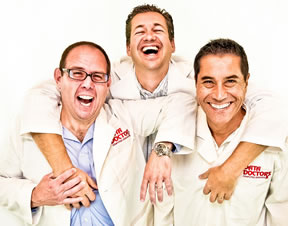 We give quick, one minute tech tips each weekday! Join us on a radio station near you as we talk tech. It's Tech Tips for Non-Tech People! You can post questions on
our Facebook page
anytime!
Original Air Date: Mar 21, 2017
Virtual Makeovers
Just about every 'reality show' incorporates some form of 'makeover', but not many of us want to become a public spectacle while doing it.

If you have ever considered some radical new hair style, a complete makeup makeover or just wanted to see what you would look like with different color eyes, I've got a tool for you!

A site called Taaz, that's T A A Z.com has an interesting virtual makeover platform that is really simple to use and generates results in just minutes.

You simply upload a head shot of yourself and then start modifying your lips, skin, eyes, hair or even add accessories.

Better yet, if you have always wondered what you'd look like with a certain celebrities look, you can get that look on your head shot with a click of a button.

They even include Halloween ideas so you can see your Mad Hatter look, become a character from Avatar or see which one of Lady Gaga's styles fits you best.

While Taaz is clearly setup to help women in makeover decisions using specific brands of makeup, us guys can also use it for more subtle makeovers as well.